Similar to our other free bridge, this connector to Ontraport lets you automatically subscribe users who take quizzes into your campaigns.
To use the bridge you will need to create an app in Ontraport and get its APP ID and API Key.
Insert your key and define rules as you like: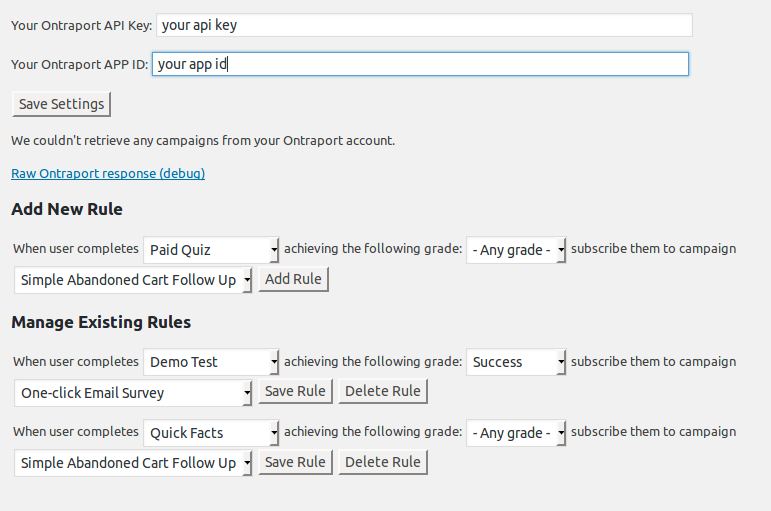 If you'd rather not pay monthly fees and leave your mailing list data in someone else's hand, we recommend you our premium WordPress Autoresponder / Drip marketing suite. It comes with one-time fee and optional yearly upgrade fees, and there is also free bridge for connecting WatuPRO.