From version 0.9.3 the Intelligence module of our drip marketing suite BroadFast for WordPress supports a cool new feature:
Schedule a weekly or daily digest from your published content.
You can set up multiple digests. Each digest can pull all your recent content or only content from selected category.
You can fully control how the digest looks and the email contents before and after it: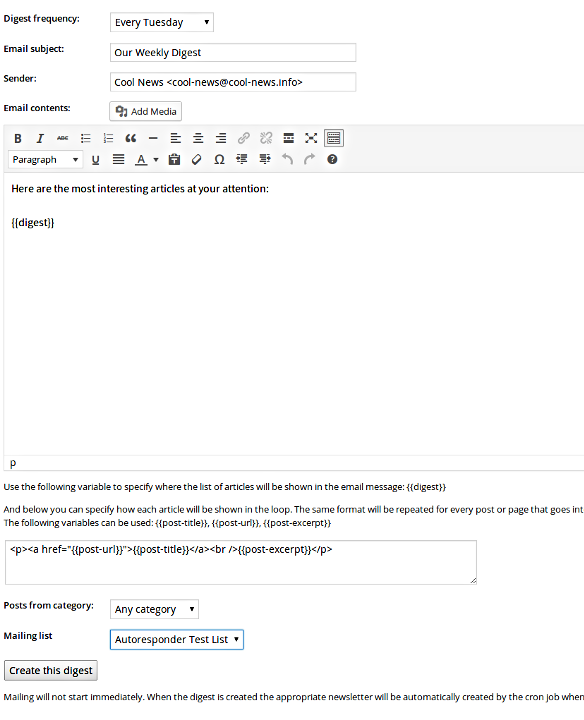 How exactly do digests work?
Once per day (when you visit your dashboard or when the cron job runs), the software will check all your posts from the last 7 days. Any posts that match the optional category criteria and are not included in the previous digest will be included.
We look at the post date so you can have old post included if you change its date.
The digests generate and schedule newsletters. Then the newsletters get sent from the cron job just like the regular newsletters. So you can cancel them, edit them, re-sent them – everything you would do with a regular newsletter.
The feature also requires that your BroadFast for WordPress runs the most recent version – 2.2.7.8 or newer.