From version 2.2.7 the WordPress autoresponder plugin Arigato PRO supports "Subscribe by sending email" feature.
Here is how it works: you need to designate an email address and enter your POP3 login details in the new "Subscribe by Email" page: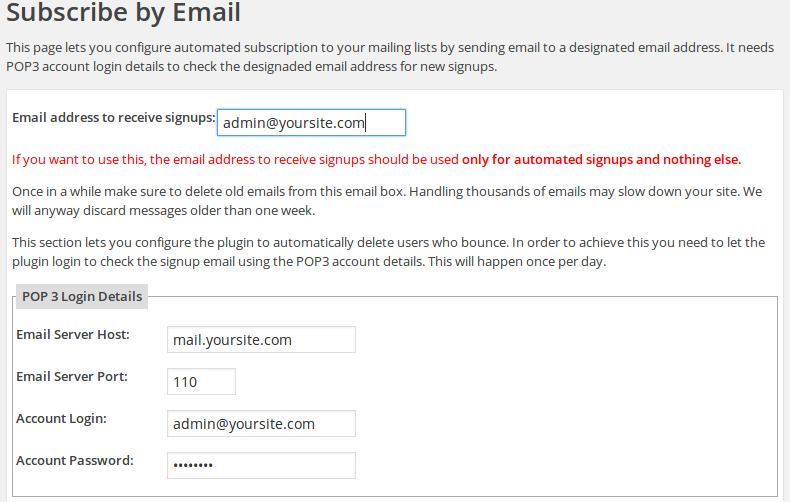 Then the plugin's cron job will login once per day to this account and will check all emails older less than one week. The users who sent email to this address will get subscribed to the selected mailing list(s) and accordingly to the settings you set: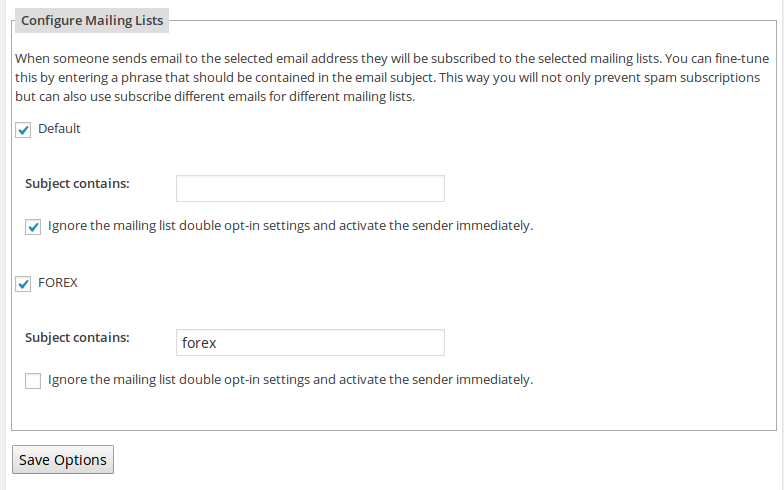 You can specify a phrase in the email subject that will be used to recognize who should subscribe (so spam or other random email won't be processed). This lets you even to use the email address for other correspondence although this is not recommended.
How Do I Get The Update?
If you are not yet a customer, please purchase the plugin from our site. If you are existing customer eligible for upgrade we will send you upgrade by a newsletter when version 2.3 is completed. Don't want to wait? Email us and we'll send you 2.2.7 right away.