Design themes are available in our WordPress quiz plugin WatuPRO, starting from version 4.6.5. The design themes let you control how the quizzes look for your users.
WatuPRO currently have 5 ready design themes. You can choose design theme in WatuPRO Settings page:

Choose the theme and save. Now your quizzes will use the theme.
Designing your own theme
Designing your own theme is as simple as uploading a CSS file in watupro/css/themes folder. Please explore the existing themes to get ideas what you can change and how. We can provide design consultations as addon service.
The existing themes
We are starting with 5 built-in themes. Below are small examples of each of them:
The default theme
This theme is used by default in WatuPRO.
The green theme
Has green buttons and backgrounds on text boxes.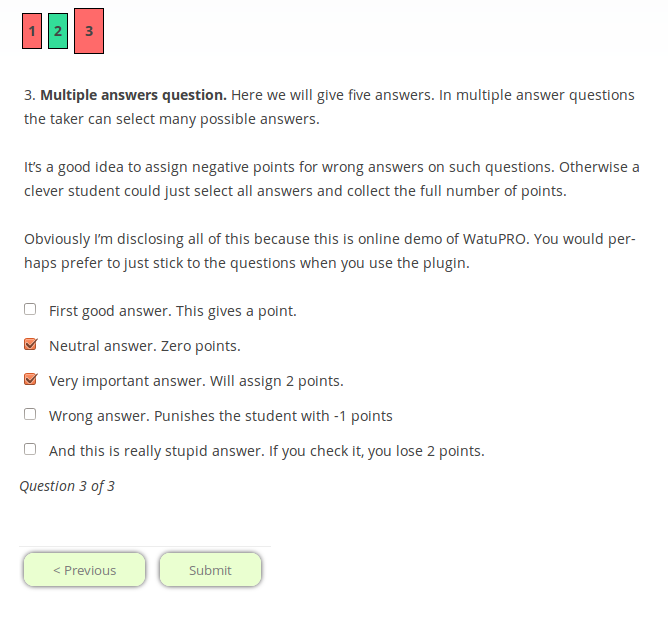 The green buttons theme
Similar to the above but the choices are shown as clickable buttons instead of radios / checkboxes.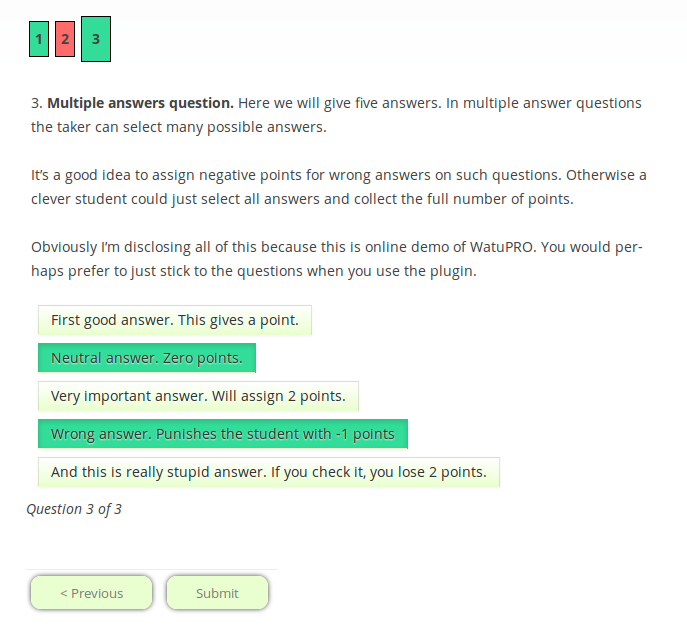 The blue theme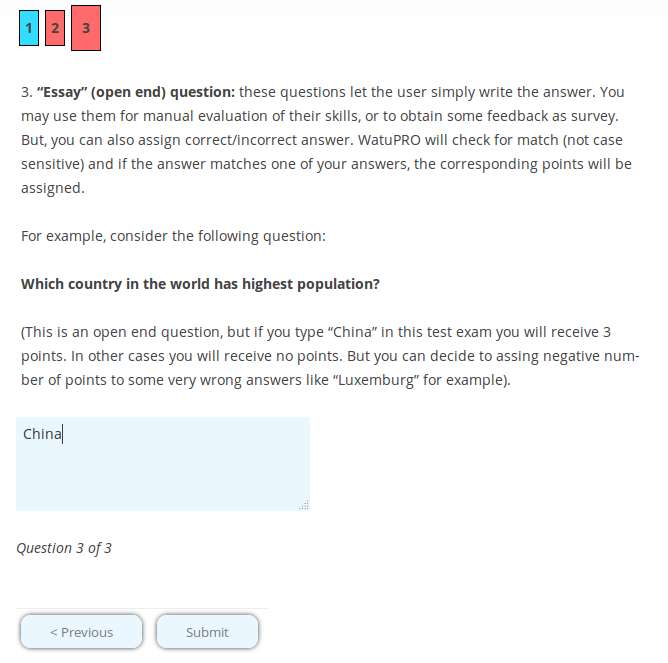 The blue buttons theme