From version 5.4.6 WatuPRO has integration to Tin Can / Experience API that allows you to send statements to a learning record store when user passes or fails a test.
To use the integration you need to install the free WP Experience API plugin and follow the same process explained in our Namaste! LMS integration.
The only difference is that the xAPI / Tin Can menu in WatuPRO currently has less options: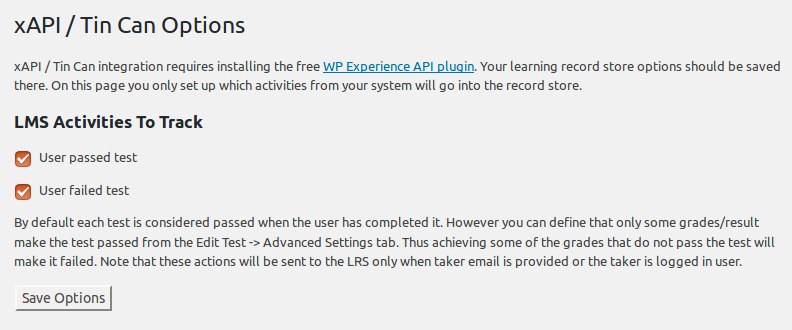 That's it!