There is excellent free plugin for managing points called myCRED. It lets you reward users for activities on your site, and a lot more.
Now there is a bridge between myCRED and WatuPRO and you can download it for free:
WatuPRO to MyCRED Bridge 0.9 (6.3 KB)
Once activated look for "Bridge to myCRED" in the WatuPRO menu.
What Does It Do?
It's pretty simple. When logged in user submits a quiz, the plugin will transfer the collected points to the selected myCRED points balance. You also have the options to transfer only positive or only negative points:

From version 0.5 The bridge also adds a custom hook that lets you reward default points for completing a category of quizzes (different points can be set for different categories):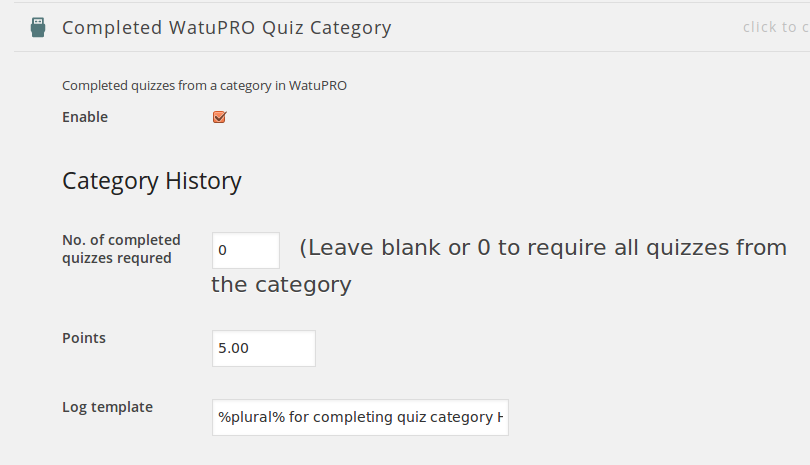 From version 0.6 you can also use the bridge to assign badges for completing quizzes using the Badges addon of myCRED. Thanks to myCRED author for helping with this!
Awarding Badges
Here is how this happens. First, in the WatuPRO to MyCRED bridge (link Bridge to myCRED under the WatuPRO menu) you need to select that you want to transfer the points to myCRED (shown in the top of this page).
Then in MyCRED, create a badge that will be assigned for quiz completion. It's up to you how many times or points you will require: